** NOTE ** We have decided to go for Aurora Glade server. If we don't like it, we'll might swap servers within the first few days.
MYST is actively searching for a server to fit all of us (TBR, XU, MYST). As soon as the info is available we'll share it with ya!
So, as people might know. Guild Wars 2 has multiple worlds. Here's some information you might want to know:
Home world
When a player logs on to Guild Wars 2 for the first time they are asked to select a home world. This is the world the player represents in World versus World PvP. How well the world plays WvW determines the bonuses the player receives from the power of the Mists. This is the only advantage to world selection and WvW is the only game type which prevents players from different worlds playing together.
Changing to another home world will cost 1,800 gem and can only be done once every seven days. In addition, after changing to a new home world, players will lose their power of the Mists bonuses until the beginning of the next World versus World match.
Overflow shards
When an area in a world becomes full an overflow shard for that area is created and the player is added to a queue to return to the world. A shard is shared between multiple worlds and players from the same world may not necessarily go to the same overflow.
Guesting
Players will be able to visit other worlds as guests as long as they have friends on those worlds. This feature is free, but guest players will not be able to enter World versus World PvP and the power of the Mists bonuses from their home world will continue to apply to their characters.
Which worlds are available?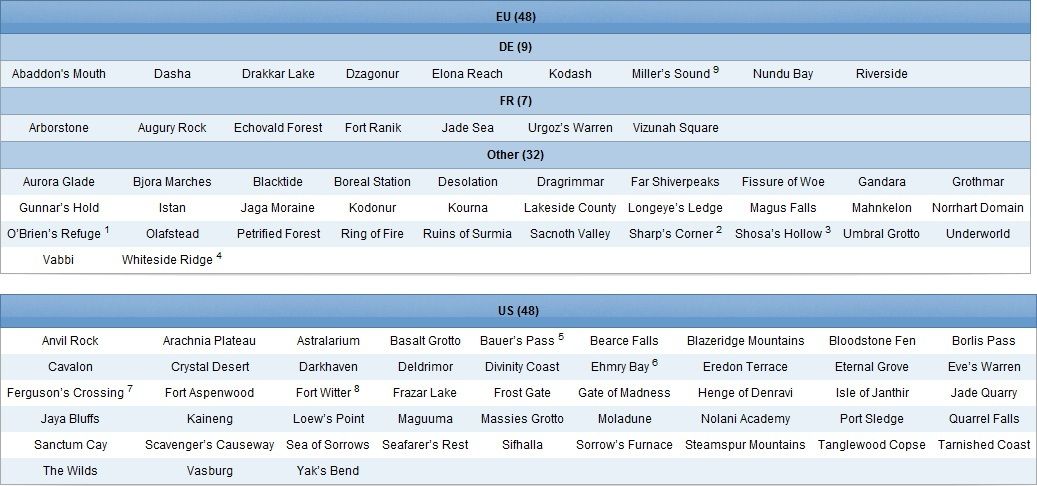 I guess nicest would be if most of us are on the same server. What server would you like to pick? Ava, Messup and I have been on Aurora Glade during beta. Wasn't bad at all! But I need your opinion too. Tell me!